Christ Evangelical Lutheran Church
Heath, Ohio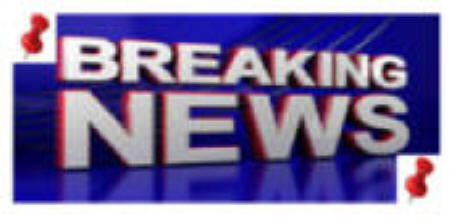 Follow and interact with the 2018 ELCA Youth Gathering on social media:
Donít forget to follow the hashtag #ELCAYG2018!
Follow instructions to download the ELCA Youth Gathering app here.
Here are links for Live Streaming and /or youtube replays from the event.
MYLE Worship 6/26/18 -
The tAble Worship 6/27/18 -
Gathering Bible Study 6/27/18 -
Mass Gathering 6/27/18 - Coming soon.
Here is a link to various media on the gathering theme song.
http://www.elca.org/YouthGathering/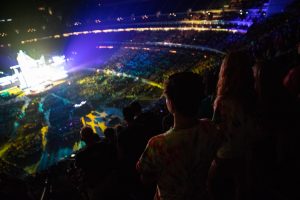 ---
Announcements for the week of
July 1, 2018:

Sunday, July 1Ö8:15 & 10:00 am: Worship Services

Youth and Pastor at Houston Youth Gathering

Monday, July 2...6:30 pm: Folk Legends Jam

Wednesday, July 4...Independence Day: Office Closed. No Bible Study.

Friday, July 6Ö9:30 am: Food Pantry Produce Market

Tuesday, July 10...1:30 pm: Prayer Shawls

Wednesday, July 11...6:00 pm: Adult Bible Study, Book of Daniel

Friday, July 13...9:30 am: Food Pantry Produce Market

Monday, July 16...6:30 pm: Folk Legends Jam

Tuesday, July 17...6:00 pm: Four Church Farm Meeting at the Farm

Wednesday, July 18...1:00 pm: Christ Lutheran Mowing at Farm

Wednesday, July 18...7:00 pm: Worship & Music Meeting

Friday, July 20...9:30 am: Food Pantry Produce Market

Sunday, July 22...10:00 am: Worship Service and Potluck Picnic
to say Farewell to the Delancey Family.


---

New members will be received and welcomed on July 8th at whichever service they would like to attend. Please come and welcome them!

---

Important Need for Volunteers To Help at the Four Church Farm:

A team of 3-4 volunteers is needed at the Four Church Farm to help with mowing every third Wednesday per month at 1:00 p.m. Those dates are July 18, Aug. 15, Sept. 19, and Oct. 17. All equipment and gas is provided by the Four Church Farm. The mowing is done by all the partner congregations and the above dates are when it is our turn to mow at the Four Church Farm. Stephen Goff and Pastor can answer any questions you may have. We need a team of volunteers in place to do our part at the Farm.


---

Looking AheadóPlease mark your calendar for July 22nd: Our second service will be held at the Four Church Farm. This will be a special service with Sending Blessings for the Delancey family, who will be moving to

Michigan for Juddís seminary internship. A POTLUCK PICNIC will follow the service.

---

Important Notes from Pastor and the Church Office:

∑ Pastor will be out of the office and out of town through July 3 due to her participation in the ELCA Youth Gathering. While she is away,

Pastor Dick Burgie will be on-call in case of a serious pastoral emergency; he can be reached at (740) 507-6640.

∑ Carolyn Peterson will be working in the office during Melissaís absence through July 6th. Generally, her hours will be from 9:00 am to 1:00 pm each day.

---
There will be an Adult Bible Study, covering the book of Daniel, this summer on Wednesday evenings. We will meet from 6:00pm to 7:30pm on the following Wednesdays: July 11, July 18, July 25, Aug. 1, and Aug. 8. We will not meet on July 4th. Please let Denney Morris know if you would like to participate in this Bible Study.

---
The pray-ground is a wiggle space for our youngest members. We ask that children who visit this area follow three simple rules:

1. Visit with a parent or guardian.

2. Place toys back in the basket when done.

3. Use a whisper if talking is necessary.

---
Thank You Notes:

To Our Dear Lutheran Family,
My son, George, and I wuld like to thank everyone for the prayers, cards and love you have shown our family during our most difficult times.
We could never have imagined that our loved ones, my Paul and Georgeís Christi, would leave us to soon and so close together. Christi fought cancer for fourteen years and she was tired. God called her home to give her peace and rest. Paulís heart was worn out. We were so blessed to have him for eighty-seven years until God gave him peace and rest as well. While it is so difficult and we hurt so badly, your love and prayers help us to get through and carry on knowing that one day we will all be together again in our Lordís house.

We also want to recognize and thank Pastor Kris for being with us through it all. The entire Krauss family has been blessed by your love and friendship. You are a special part of our family.

Thank you from the Krauss family,

Alice, George, Dennis, Cheryl, Tia, Cameron, Cadyn, Corey and Chloe